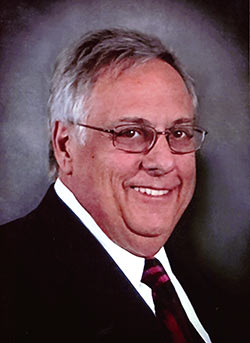 Peter Paul Electric, Inc in Fajardo, Puerto Rico was founded in 1973 by visionary business leader Michael Mangiafico Sr. The son of Paul Mangiafico Sr., who immigrated from Sicilia, Italia to the United States in 1917 and then founded Peter Paul Electronics Co., Inc. in 1947 in New Britain, Connecticut. The Peter Paul brand is a global leader in high quality, engineered solenoid valves used in The Puerto Rico operation was a pioneering expansion that started in 1972 when Michael, his wife Virginia and daughter Michele made Fajardo, Puerto Rico their home. Subsequently sons Michael, Kevin and daughter Lisa were born in Fajardo. The company underwent expansions in 1989 when it moved to it's current facility in Parceles Beltran in Fajardo and in 1996 with the modernization of the facility.
On July 14, 2010 Michael Mangiafico Sr. passed. He will be remembered forever as a dedicated son, husband, Father, Grandfather and Puerto Rican business leader. The Family is committed to succeeding the business. Virginia Mangiafico and sons Michael and Kevin worked closely with Governor Luis Fortuno and Fajardo Mayor Anibal Melendez Rivera to expand the facility once again in 2012. The City of Fajardo remembered Michael Sr. on October 22 with the dedication of Avenida Michael Mangiafico where the Peter Paul facility is located.
The people of Puerto Rico should know that major components of the best solenoid valves in the world are manufactured by Puerto Rican hands right here in Fajardo, Puerto Rico.
It is with great pleasure that the Mangiafico Family and employees of Peter Paul made a generous donation to the Salon del Ninos at the Biblioteca Digital del Fajardo on September 13, 2012.